Description
IRCHA's appPitch Gage holder
Way more Precise Zeroes!
This is an Ultra-High precision Pitch Gage phone holder for the IRCHA
RC Heli Toolbox App. The design is optimized for repeatability so that
the unit can be switched between blades and the precision is
maintained. once it's tightened again. The sensitivity and precision
of the phone accelererometers plus the use of high-powered DSP
digital filters inside the app makes this pitch gauge the most
accurate currently available. It can take a phone as wide as 89mm
by any length. It can take blades with a chord of 18mm to 77mm
wide and to any length.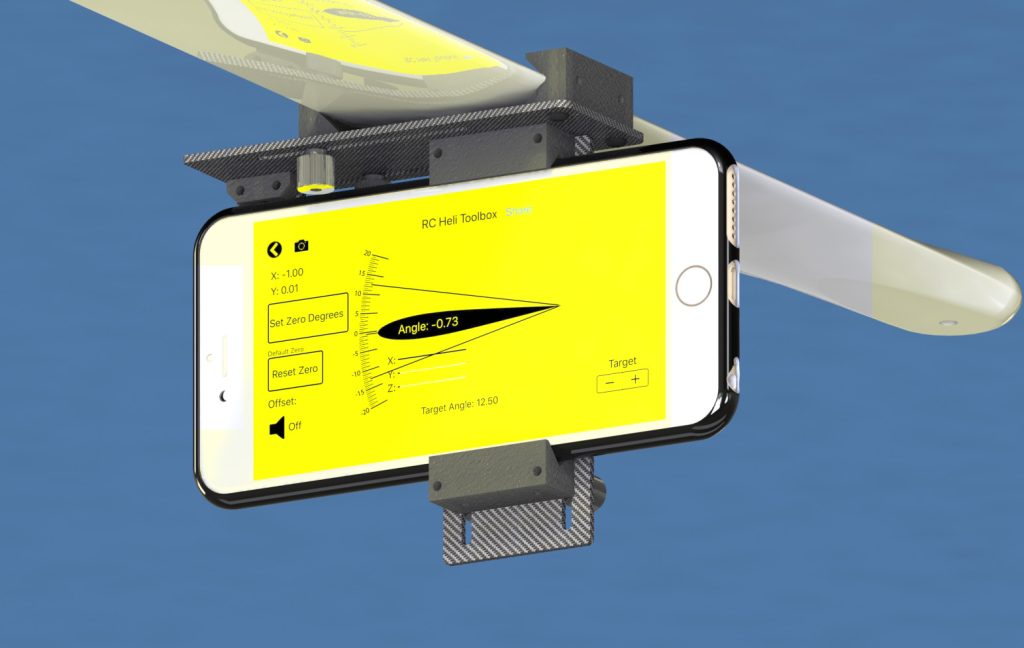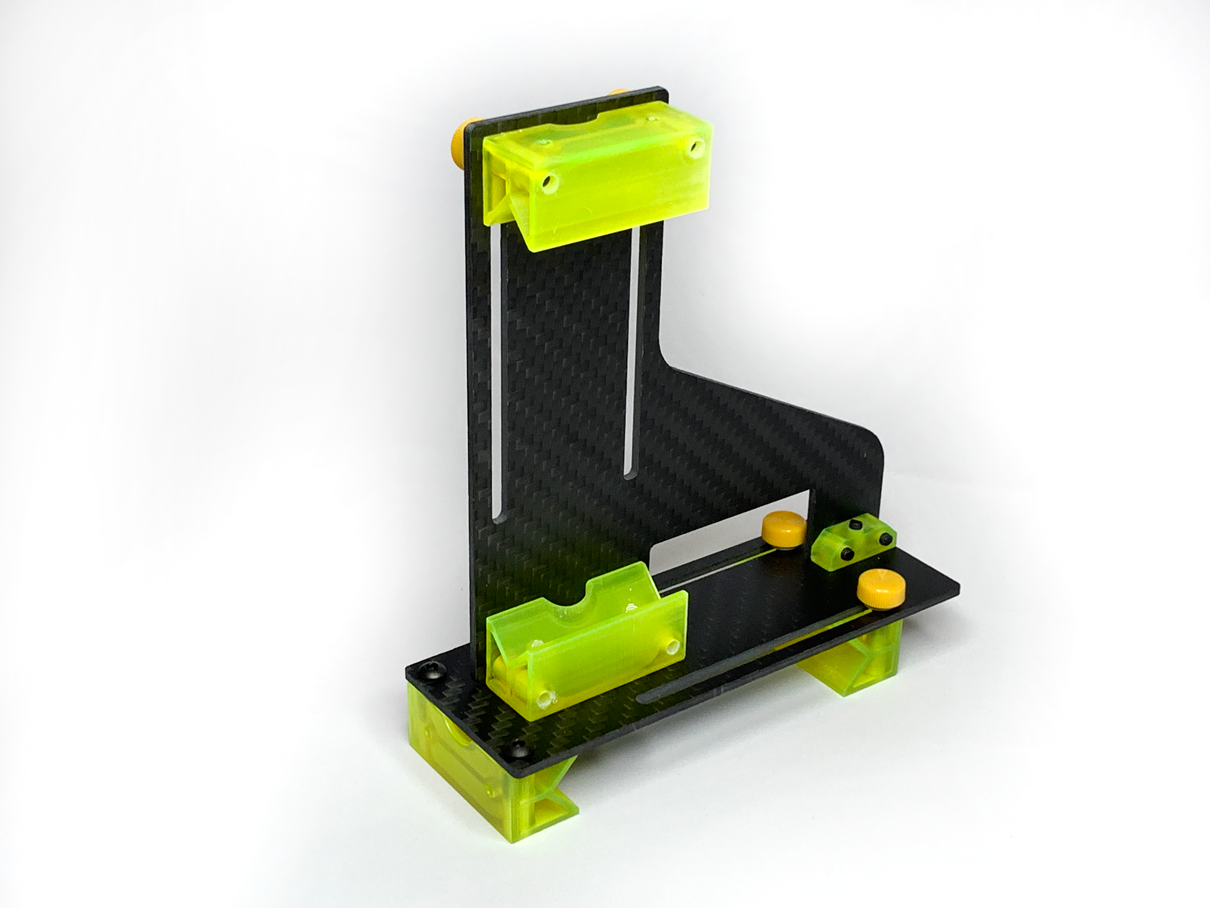 Enhanced Precision, Faster Setups
The Mechanical Zero Tool is a device that allows you to set the mechanical Zero of a blade grip for setting the RC Helicopter with a true mechanical zero. It has an edge that rests on the main blade grip and another edge that rests on the yoke indicating any difference in their angles by an angled gap in between the zero finder and the yoke.
Zerodegrees*
very sharp visual precision
Fastershorter
Setup Times
Assembly Instructions:
Using the included screws attach the bottom of the gage to the top.
Make sure you don't over-tighten the screws and strip the threads.
Download the IRCHA app from the IRCHA website for Android and from the App Store for the iPhone.
Enjoy.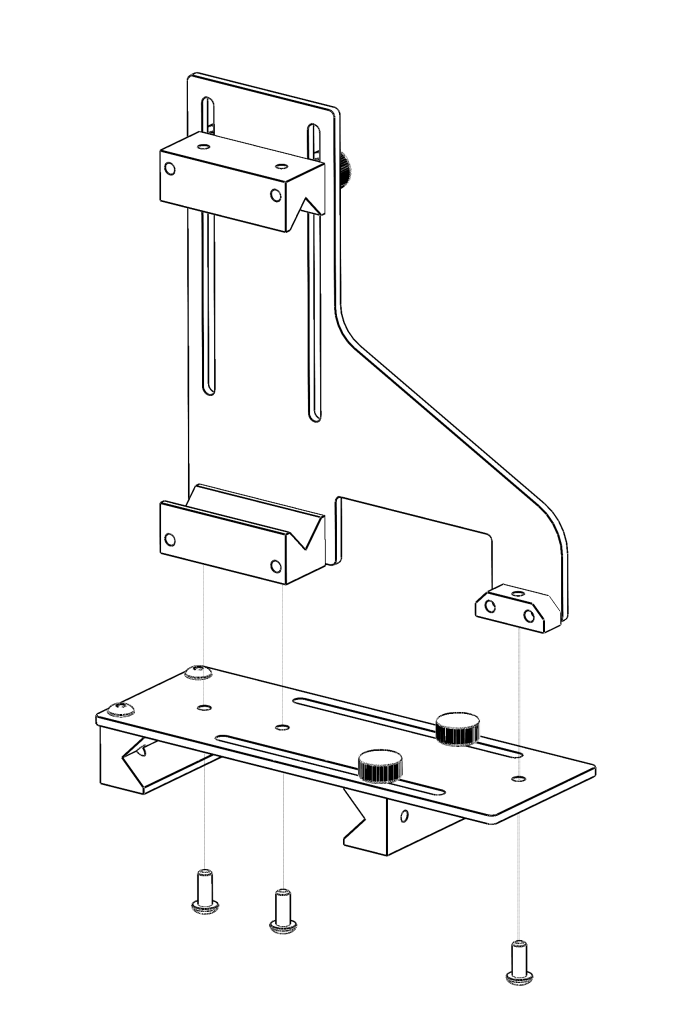 Assembly Instructions